Professor Charles Carroll Griffin passionately believed in Pan-Americanism, the expediency of having a political voice and the efficacy of higher education, sentiments that he expressed succinctly in his address at President Simpson's 1964 inauguration. "In an age in which all positive and creative forces are working toward the creation of an Atlantic civilization that shall contribute to understanding, to peace and to well-being not only for itself but for the wider world, we call upon you to lead us in the task of making Vassar College a participant in this great process." Resolute transnationalism and political consciousness characterized his academic career and contributed to his reputation as a renowned Latin American historian and respected intellect.
Born in Tokyo on May 24, 1902, Griffin was the first child of Mary and Charles S. Griffin. His mother—the daughter of missionaries Daniel and Mary Jane Greene—grew up just south of Tokyo in Yokohama, Japan while his father spent his early years over 6000 miles away in Lawrence, Kansas. After graduating from Harvard with his Master of Arts in Economics in 1896, Charles S. studied briefly in Germany before accepting a post as a professor at Tokyo's Imperial University.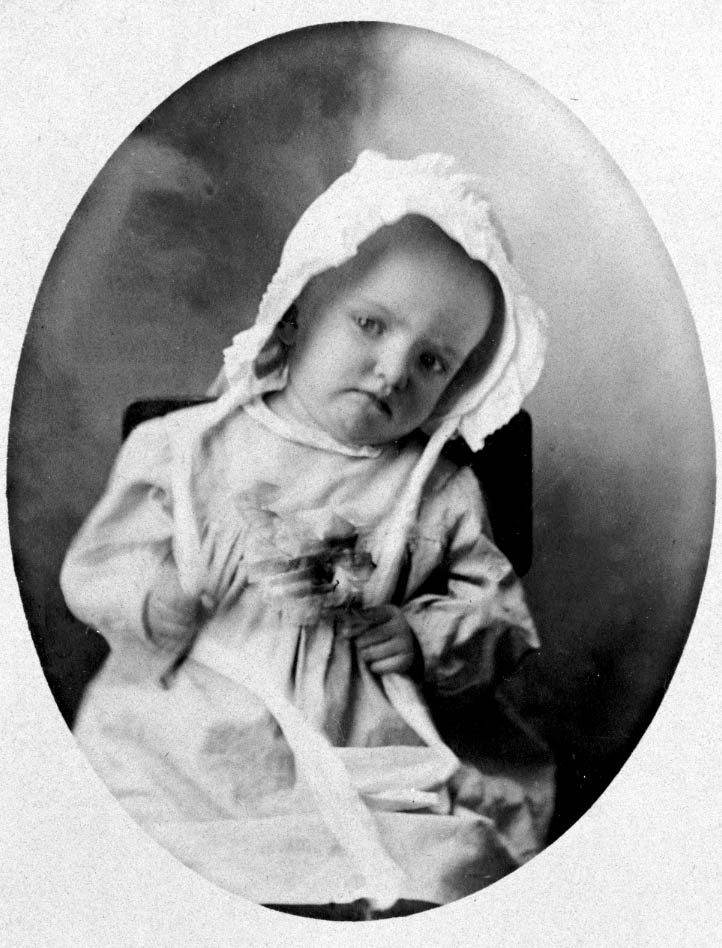 After their marriage, in the summer of 1901, he and Mary lived primarily in Tokyo but also had a family summer home in Hakone. Griffin's father drowned in nearby Lake Hakome, while vacationing there with Mary and little Charles in September 1904. Five years later, seven-year-old Charles and his mother left Japan, sailing from Yokohama to Seattle, Washington, before ultimately relocating to New York.
In 1922, Griffin, following in his father's footsteps, graduated from Harvard University. He then spent seven years working for the International Cement Company in Uruguay and Argentina, studying in Madrid for a year before going on to receive a master's (1933) and PhD (1937) in American history from Columbia University, with concentrations in Latin American history and U.S. foreign policy. In 1934, Griffin accepted a position in the Vassar history department while working towards his PhD. That summer, he wed Jessica Hield Jones in New York City and the couple settled down in their new home in Poughkeepsie, at 145 College Avenue. The couple had two children, a son, Thomas Carroll, who was born in the winter of 1936 and a daughter, Nancy, who was born eight years later.
From the beginning of his career, Griffin drew exceptional notice. In the summer of 1940, under the sub-headline "Venezuela Cooperates—Griffin of Vassar is United States' Professorial Selection," The New York Times identified him as "the first American professor to go to a Latin-American nation under an exchange professorship agreement made at the Pan-American conference at Buenos Aires in 1936…. Dr. Griffin was the first American Citizen to be appointed as an exchange professor to Latin America, a role for which he received official recommendation from the U.S. State Department and the Venezuelan government."
Teaching at the Universidad Central Caracas from 1940 to 1941, Griffin was described colorfully by a local Caracas newspaper as a man more reminiscent of "the Castillian types of La Mancha than the broad and ruddy hued North Americans" and similar to "a man from Burgos or Segovia taken from the comedies of Lope or the dramas of Calderon." The article reported Griffin's emphatic encouragement of Pan-American unity at a meeting of Venezuelan writers and intellectuals. Conducted in a casual question and answer format, the meeting addressed the potential future of emerging Latin American countries, their politics, their social organization and their distinctive "American" proclivity for action. Griffin considered Europeans somewhat stuffy, accepting of the "conditions around them," and inactive compared to the "more dynamic" Americans. He specifically highlighted the cultural differences between Europe and the Americas, declaring: "The greatest writers in America have been at the same time also men of action as well as poets and novelists. We do not have Proust in America and even if there had been one, he would not have been very popular."
Towards the end of the meeting he proposed a means of gradually encouraging such unity, expressing his faith in Pan-Americanism from a cultural standpoint.
"It is not by accident," he declared, "that there is a tradition of good relations between the largest country in South America, Brazil, and the U.S. The idea of the American union and even of the Spanish American is a far away ideal, but the regional coming together of two or three great groups of nations would form or create entities that could treat in terms of equality with the U.S. I do not think that the sovereignty of every nation would have to be suppressed, but it would be necessary to form strong commercial and military alliances among the nations of the south, the center, and the north of the continent. If it should be possible to overcome the traditional envies and rivalries among neighbors and to form great leagues in Latin America, the continental rapprochement would be more feasible than now. It is a very difficult and complicated question; there are many obstacles. But I do think that the change would come in that direction."
While in Venezuela, Griffin also taught the first ever course on early North American history at the National Pedagogic Institute in Caracas.
Shortly after he returned to the U.S., the State Department appointed him Assistant Chief of the American Republics Affairs research division. He held the position from 1943 to 1944 and later became the American delegate to the Pan American Institute of Geography and History which held conventions every ten years. The State Department also regularly sponsored his frequent lectures at universities throughout South America.
Griffin's early travels to Latin America were as a visiting professor or government delegate, but he later returned there with Vassar students. In May 1963, he and the students in his South American seminar spent two weeks hiking through the densely vegetated Brazilian interior—living with host families in the new capital, Brasilia, and working to earn their own spending money. The Miscellany News reported that Griffin charged his students with "discovering" a type of Brazilian art and bringing it back to Vassar to demonstrate the country's rich culture. "Suggested fields," said The Misc, "are non-commercialized forms of music and dancing, significant paintings or sculpture from the jungles, suitable for display in Taylor Hall, important poetry or memoirs from the slums, which will find a large market in North America, or colorful native ceremonies to liven up our weekends." Griffin also encouraged the students to study Brazil's politics and familiarize themselves with the divisive issues of the time as a gauge of Latin America's political climate.
At home in Dutchess County, politics also played a significant part in Griffin's life. He worked with the Dutchess County branch of the American Labor Party in the late 1930s and ran for supervisor in the town of Poughkeepsie in 1939. He resigned after a few years, however, because of his distaste with the party's acceptance of Communist sympathizers, particularly the Labor party's candidate for town sheriff, the Northern Dutchess radical eccentric Shaemas O'Sheel.
Charles Griffin frequently publicly voiced his opinions about international politics. Although staunchly anti-communist, Griffin disapproved of some of the United States' Cold War policies. The Miscellany News reported on his 1958 debate about the Cold War arms race with the veteran Socialist Norman Thomas. Griffin argued that the government must shift its policy emphasis from nuclear power to the "correction of weak spots in our own civilization," which would help "obtain the sympathy and good will of all the people outside the Iron Curtain." Years later, after the start of the Vietnam War, in a series of letters to the editor of the Poughkeepsie Journal, Griffin regularly proclaimed his support of anti-war protests in the Hudson Valley and castigated the Nixon administration's determination to prolong the conflict. However, he also unequivocally supported American troops and voiced his frustrations with protestors who overlooked their sacrifice. In November 1969, he wrote to the Poughkeepsie Journal editor: "I flew my flag on Veterans Day in honor of all those Americans who have given their lives for their country in spite of the efforts of some people to take over a day which belongs to all Americans and turn it into a symbol of support for the Vietnam War."
Griffin also spoke out about political issues on campus. In The Miscellany News in September 1966, as American involvement in Vietnam built, he recalled Vassar's political climate leading up to WWII.
"The college of thirty years ago was more actively polarized than it is today. Left-wing New Dealism was the fashionable attitude among faculty members. A majority of the English and History Department faculties belonged to the Teachers' Union. The Political Science Department was a lone bulwark of 'conservatism'…. It was an age of ideology, and students joined organizations such as the American Student Union or the American League for Peace and Democracy (with or without knowledge that these outfits happened to be Communist fronts)…. Perhaps the biggest difference is the nature of the world around the college. Hitler was upsetting Europe, and we were all anti-Nazi; the wicked Japanese were gobbling up China; and all this was very undesirable but—there was no atom bomb. Only heroes flew the Atlantic or the Pacific."
In the 1960s, as students got involved in anti-Vietnam protests, Griffin acted as a moderator in several war-related events on campus and in the Dutchess County area including a Viet-Teach-in discussion he supervised in 1966. He had a major voice on campus and remained intimately involved in such student events throughout his time at Vassar.
During his lengthy career, Griffin published four academic works: The US and the Disruption of the Spanish Empire, 1810–1822 (1937), Latin America: An Interpretation of Main Trends in its History (1944), Los Temas Sociales y Economicos de la Epoca de la Independencia (1961), and The National Period in the History of the New World, which was published in English and Spanish in 1961 and 1962 respectively. He also served as managing editor for the Hispanic American Historical Review from 1949 to 1954 and acted as Chairman of the Ford Foundation's Committee on Post Doctoral Fellowships in Latin America in 1964 and 1965.
In his three decades at Vassar, Charles Griffin was not only a history professor and Latin American expert but also intermittently the chair of the history department (1944-46, 1950-52 and 1960-64), acting dean of the faculty, and later, dean of the faculty during his final two years at the college. But students not only praised his teaching and asked him to facilitate academic discussions but also regularly invited him and his wife to Vassar proms. Griffin had the reputation of being an excellent dancer.
After he retired, a symposium, "Historians Look at Latin America Today," was held in his honor on May 3, 1967 in Skinner Hall, as a tribute to his significant contributions in the field of Latin American history and his immense presence at the college for over three decades. Ten years before he retired, looking back on his first twenty years at the college and asking what induces teachers and scholars to stay at Vassar, Griffin published "What Keeps Faculty Here?" in The Miscellany News.
"Who is the teacher for whom Vassar is the right place and not just a place to make a living? As I see it, it is the man or woman who can find here the satisfactory balance between investigation, conversation, administration, speculation, and the education of the undergraduate; who can fit all this into a personal life that is rewarding, whether that be organized around family, community, or the attractions of New York and vicinity. A large order. Yes. Impossible? There are differences of opinion but a lot of people keep on trying and by no means all of them because they do not have chances to go elsewhere. Does it all add up to 'the intellectual life?'"
Griffin's engagement with such a life certainly did not stop with his retirement from Vassar. He was named a trustee of Marist College in 1967, and he edited the Guide to Latin American Historical Literature in 1971, a project sponsored by the Library of Congress. The National Organization of Historians of Latin America also awarded him for his distinguished service to the study of South America in 1970.
For the most part, however, Griffin lived quietly with his wife in Hyde Park, NY during his later years. On June 14, 1976, at age 74, he died from a prolonged struggle with emphysema.
Vassar faculty colleagues presented a tribute to Charles Griffin at a meeting of the faculty in November 1976. Praising his accomplishments as teacher, scholar and administrator, the memorial minute—written by historians Donald Olsen, Mildred Campbell and Evalyn Clark, art historian Christine Havelock and Hispanic scholar and artist Antonio Marquez—quoted an unnamed faculty member's tribute to Griffin's influence:
"'I first knew Charles at a crucial time in my life—at the beginning of my career. He quickly became for me a type of mentor, such as I had never in graduate school…. By watching him in action in faculty meetings…. talking to him at faculty tea, or simply chatting with him of an evening…I got some idea of what it meant to be a scholar, a teacher, and a man of integrity. Charles and I had our differences—we really were not very much alike—but his example for me was central to my life.'" Other faculty members praised his astonishing capacity to fulfill his professorial and administrative responsibilities at the college while also producing such a large body of academic work and maintaining a strict moral compass, "Intensely sensitive to personal attacks, he acted according to his conscience as chairman, as dean, and as individual, never swerving from what he was convinced was his duty for the sake of popularity or a quiet life."
"President Simpson," the tribute concluded, "has summed up the qualities for which we loved Charles: 'A dearer man we never knew—gentleman, scholar, wit. I never saw him without thinking of the motto of New College, Oxford—'Manners makyth man'. He was… a model of good sense, good-heartedness, and fidelity. When I asked him for help he always replied that he would do anything for Vassar—and did so.'"
Sources:
Thayer, William Roscoe. The Harvard Graduates' Magazine, Volume 13. 1904–1905. Boston: The Harvard Graduates' Magazine Association, 1905.
"What Keeps Faculty Here?" The Miscellany News. 13 Apr. 1955.
"Charles Griffin Debates with Norman Thomas." The Miscellany News, 23 Apr. 1958.
"South American Seminar Swings to Brazilian Beats." The Miscellany News, 3 Apr. 1963.
"Charles Griffin Looks Back Over the Past Three Decades." The Miscellany News. 28 Sept. 1966.
"Charles C. Griffin Dead at 74; Latin American History Expert." The New York Times, 14 Jun. 1976.
Biographical File, Folder 3. Charles Griffin. "Griffin Would Be Swell Official, Says O'Sheel," Nov. 12, 1939,Vassar College Special Collections (VCSC).
Biographical File, Folder 1. Charles Griffin. "Bureau of Publication Vassar College," 26 June 1941. (VCSC).
Biographical File, Folder 4. Charles Griffin. "Charles C. Griffin, Professor of History," March 1945. (VCSC).
Biographical File, Folder 1. Charles Griffin. "Inauguration of President Alan Simpson: Greetings from the Vassar College faculty, Charles Griffin, Professor of History," 16 Oct. 1964. (VCSC).
Biographical File, Folder 3. Charles Griffin. "New Office: Vassar College," Nov. 1970. (VCSC).
Biographical File, Folder 1. Charles Griffin. "News From Vassar…" (VCSC).
Biographical File, Folder 2. Charles Griffin. "At a Meeting of the Faculty of Vassar College," 17 Nov. 1976. (VCSC).
Biographical File, Folder 3. Charles Griffin. "Editor Poughkeepsie Journal." (VCSC).
Biographical File, Folder 3. Charles Griffin. "Editor Poughkeepsie Journal," 17 Nov. 1969.
Biographical File, Folder 3. Charles Griffin. "Mrs. Joseph Hield Jones announces the marriage of her daughter Jessica…" (VCSC).
Related links
CG 2014